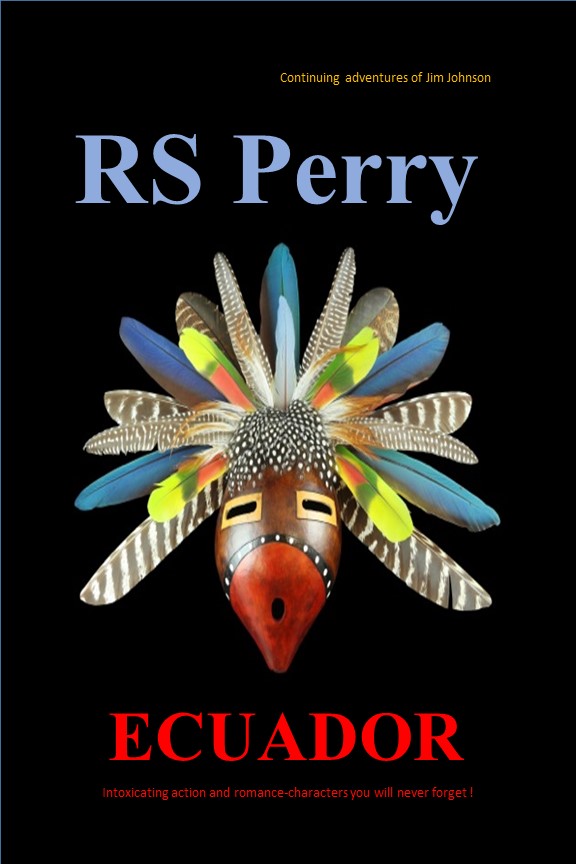 Available March 2020
A rescue mission of a kidnapped officials daughter held by FARC rebels in the Ecuador Amazon leads Colonel Johnson, Brush McGuire and Glenda Rose on will chase from Rio to an ancient head hunter tribe and a military plot to terminate their enemies.
Read excerpt
What readers have to say
Intoxicating ! RS Perry captivates your immediate attention from the get go. The twisting plots and dual story lines are intriguing and action packed and constantly keep you guessing. Albert Klychak
So tense. What a story. I could hardly bear to read the final chapter. So, so good. Gayle Comeau
OMG! I just finished reading Out of Time…That BITCH!  got away again! Keeps you on the edge of your seat with adventure and the details are amazing… Karen Hill
See more comments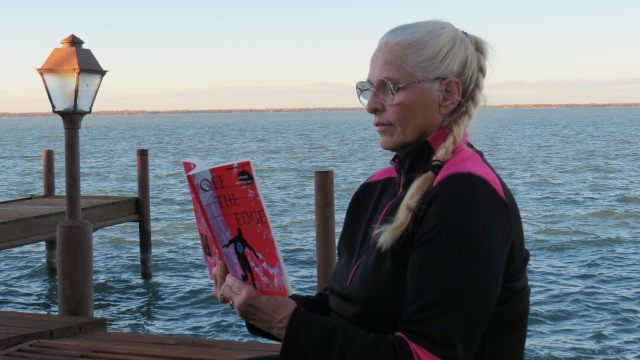 About the author
Randall S Perry is a member of the Writers Guild of America West in Los Angeles and on IMDb. He has written four novels under RS Perry and is currently working on a screen adaptation and a documentary film. He is the author of numerous publications on subjects ranging from science and linguistics to art, education and learning. He enjoys art and painting. He had twenty years of business experience as a company director and president before returning to finish a doctorate in Astrobiology at the University of Washington in 2004. Dr Perry was a Royal Society fellow at Imperial College London, which specializes in Science, Technology and Medicine, and held a US International fellowship at Oxford, England. He is a company director and producer with two media companies, Athene Films  and First Light Media. He is currently the chair of the Space Science Engineering Foundation (SSEF), an educational charity set up to support the UK Space Settlement Design Competition. He has won numerous awards and was short listed for the Arthur C. Clarke Award in the summer of 2013. Besides being interested in creative, scientific and business projects, Randall is also an adventurer and explorer of mountains and oceans. He has crossed the Atlantic by sailboat, dived to the bottom of the ocean in the deep submersible Alvin, is an experienced high mountain climber and holds fixed wing multi-engine with instrument rating and a helicopter pilot's license. He has had a passion for British Sports cars starting with his first car an MG TD. He currently lives in london but enjoys the mountains of Vancouver and the blue skies of Malta.
Full biography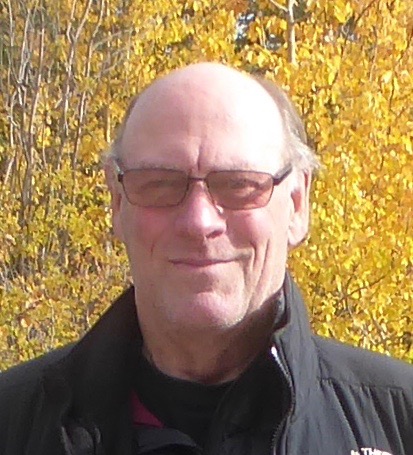 Contact me
Hearing from readers makes writing worthwhile !
Email :
Address :
305 28 Old Brompton Road, South Kennsington, London SW7 3SS